It all started in 1981
Pasteur was created to meet the need for more effective products for skin rejuvenation and anti-aging, unavailable in Brazil, at that time.
Even with a homemade production, the high quality and excellent performance of its products led to the emergence of companies interested in adding them to their portfolios.
That growing demand consolidated the Company as a reference in the manufacturing of private label dermocosmetics, initially in the pharmaceutical retail segment, and, later on, in the industrial segment.
Today, Pasteur is strongly recognized for the quality of their formulations and for the excellent products performance, both in terms of functionality and sensoriality, when applied to the skin.
Another highlight is the agility of its processes, in the "time-to-market" of launches.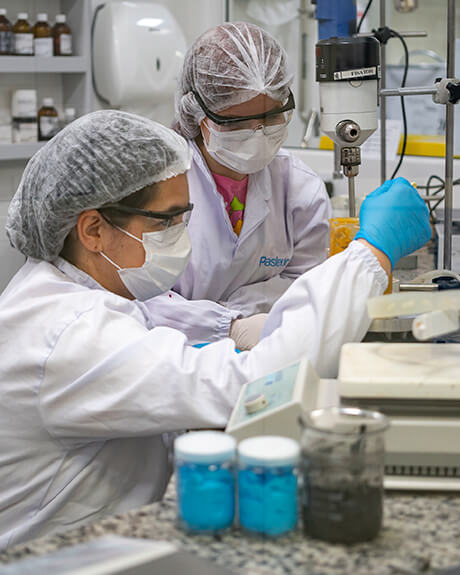 Our Structure
Our plant is located in Porto Alegre, RS, Brazil, where we operate through high standards facilities, equipment, and processes.
Our complete structure encompasses areas of research, development, testing, regulatory, engineering, production, logistics, quality assurance and customer service, managed by a competent team of professionals.
Sensory-rich
and high-performance products.
High performance
clean and eco-friendly ingredients.
Sustainability
in all of our decisions, seeking environmental preservation.
Celerity
from product conception to delivery.
Our values

Human being
We seek to awaken enthusiasm, union, and synergy in our people, through appreciation and teamwork, providing personal and professional growth.

Ethics
Our actions are based on ethics and transparency towards customers, employees, suppliers, government, society, and the environment.

Results
We seek to achieve our goals constantly, in a healthy and sustainable way.

Innovation
With simple and paradigm breaking thoughts, we constantly seek to improve, exceeding our customers' expectations.

Agility
Good plans and great ideas are useless if we do not execute them in an agile, structured, assertive, and competent manner.
Our quality policy
We shall exceed our customers' expectations with simple, creative, efficient, and effective solutions, continuously improving them.
We strongly seek to eradicate waste, contributing to the preservation of existing resources on our planet.